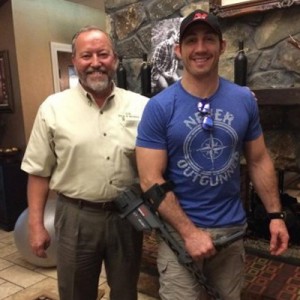 Earlier this year Minelab sent Bobby to Austin to do some basic training on Minelab metal detectors with someone who would be using them in a History Channel special program.
The person he trained was Tim Kennedy and the program is History Channel's "Hunting Hitler" which began showing this past week. It airs Tuesday nights @ 9pm.
Looks like it is going to be an interesting series and Way To Go Bobby Sullivan!!!